Hareruya Pantry is now on wheels!
Our very own Hareruya gelato cart is now available for hire across Melbourne.
Whether it be a university event, markets, weddings or ceremonies, Hareruya Pantry will be there to share it with you!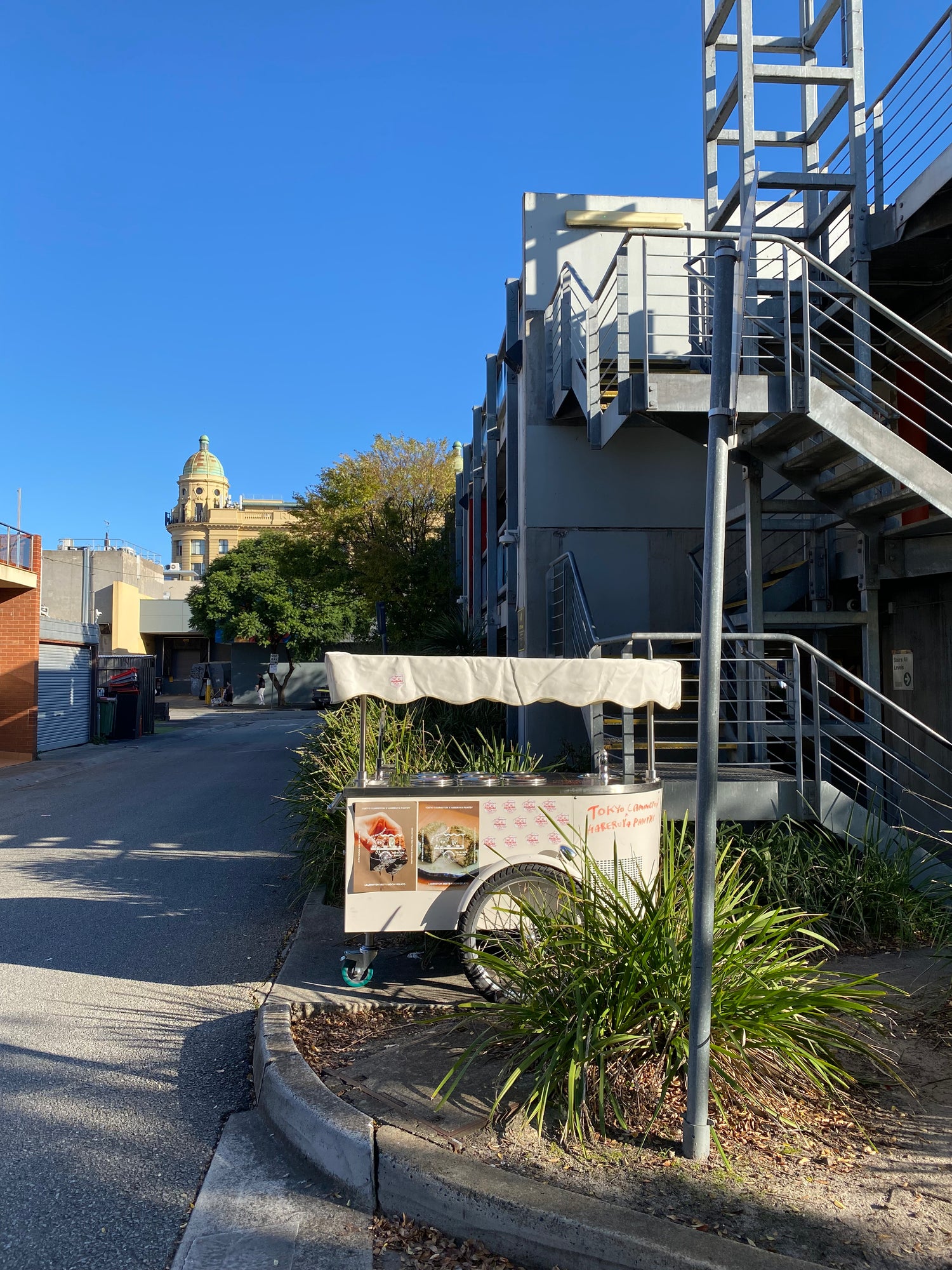 What's included?
Hareruya Gelato Cart on wheels
3 gelato flavours of your choice
Monaka and daifuku options, available per request
Selection of toppings, available per request
Hareruya staff, doing all the scooping!
Dietaries (such as dairy free, vegan) covered
Cups, spoons and serviettes
Gelato Cart Package
Pricing: from $1950
add Monaka (rice wafer): +$250
add Daifuku (mochi skin): +$250
add toppings: +$100
Capacity: 100 - 250 people
Duration: 2 hours
3 flavours of your choice from our current selection
2 Hareruya staff
Get a quote
NOTE:
We will arrive 30 minutes before scooping time to set up.
We require access to water/sink. Power supply recommended.
Gelato cart recommended for use indoors, or an outdoor area with roof and power.
We carry a rubbish can to collect used gelato cups and spoons. We ask for this collected rubbish to be disposed of at the venue.
Terms and Conditions